Products
Customer Service
Sustainable products for your home and garden
All Sun Country products follow two simple guidelines - they need to be sustainable, and they need to meet the highest quality standards. Welcome to the expanded suite of eco friendly products from Sun Country.
Organic Plant Food and Soil Builder
OPF20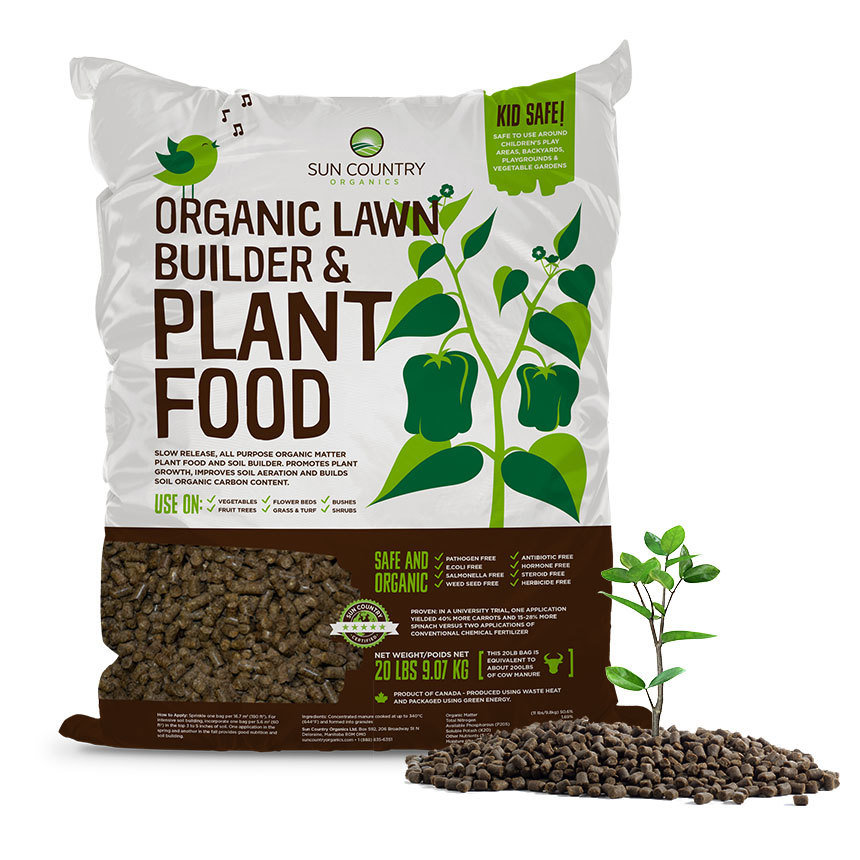 Organic Plant Food and Soil Builder
Sun Country Farms is working to make our world a little greener by introducing our new product, a safe, effective and 100% organic fertilizer. These nutrient packed granules provide essential organic matter to plants, trees, lawns, and gardens.

Safe to use around wild life, children and pets making it the perfect solution for your flower and vegetable garden, potted plants, lawn, trees, shrubs, and more!
*ships within Canada only